JWT Intelligence's 100 Trends for 2020
Each of the past 6 years the trends group at the global advertising giant Wunderman Thompson has released an annual trends report covering 100 trends to follow in the coming year.
Yes, they really do have 100 trends. And the JWt Intelligence Future 100 Report: 2020 takes 226 pages to cover them.
The focus is on consumers and the report covers trends across 10 sectors, spanning marketing, culture, luxury, beauty, travel and more.
Our favorite trend comes from the beauty section and is called "Lashes". The picture below nicely describes and illustrates this trend.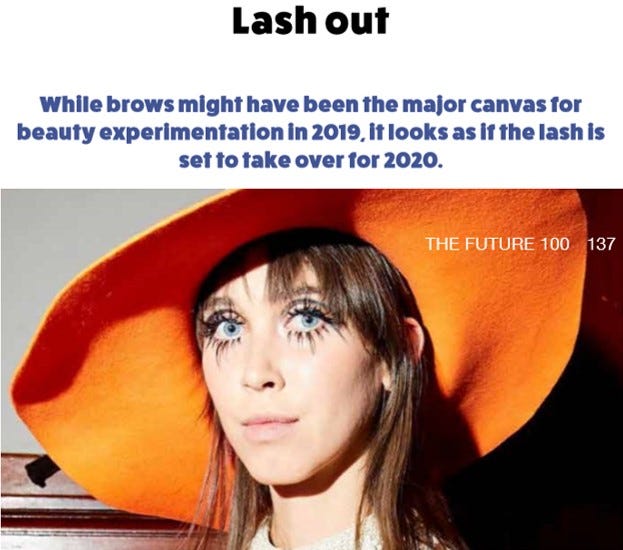 As industry analysts with a data bent, we're not the best people to decide what is and isn't beautiful. But we vote against this trend.
We've covered the annual JWT Intelligence trends report since it first came out in 2015. Their reports are always interesting, fun to read have great pictures.
They also have a free newsletter that's well worth subscribing to. The signup button is at the bottom of this page.