Living as a Service and the Growth of Mobility
Landing recently raised $30 million to provide a "living as service" service. The firm's founder describes this as:
" ...an all-inclusive long-term living experience that allows a new generation of renters the freedom to choose where and how they live."
Landing partners with property managers and apartment owners to offer apartments in 13 different cities in the U.S. Renters join Landing by paying an annual fee of $199 a year. This gives them the ability to pick up and move whenever they want. If they're moving out the Landing network they need to provide a 30-day notice.
But if they stay within the network, only a 3-day notice is required.
Landing apartments are fully furnished and completely turn-key. This eliminates a lot of the hassles with moving to a new place. For example, there's no need to set up accounts with utility providers.
The picture below, which is from Landing's website, shows the living room of one of their downtown Los Angeles apartments.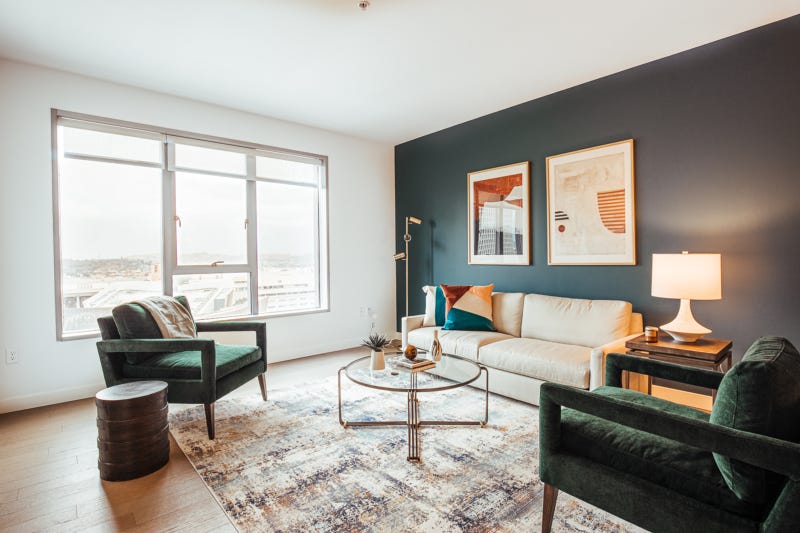 The company currently has over 300 units across 13 cities in its network. The new funding will be used for expansion and the firm hopes to be in over 30 cities by the end of 2020.
Landing is attempting to tap into the growing trend toward mobility and digital nomadism. Key quote from the founder in Crunchbase's article on the company:
"We're seeing a growing mobile workforce in need of more flexible living solutions that empower them to embrace opportunities as they arise–no matter where they're located on the map," he said. "Landing is the first company addressing this."
The growth of mobility, distributed work and digital nomadism are trends we follow and are forecasting to get stronger. We're looking forward to seeing how Landing progresses as it pursues this opportunity.