HBR on How to Negotiate as a Freelancer
HBR's Now to Negotiate as a Freelancer provides an excellent overview of this important topic. Key quote on 3 things that tend to cause freelancers negotiation problems:
First, they focus on the business aspect of the relationship to the detriment of building a personal rapport; second, they attempt to differentiate themselves from their competitors with price discounting, and third, they waste their negotiation time on the wrong clients.
We agree with this list and in our experience, the key to freelancing success is finding and cultivating the right clients.
From our perspective the right clients have 3 attributes:
The work you do is important to the client.

The client values your work and the relationship.

There's a good cultural and values fit between you and the client.
The article suggests using the following two-factor grid to help decide which clients to pursue and projects to take.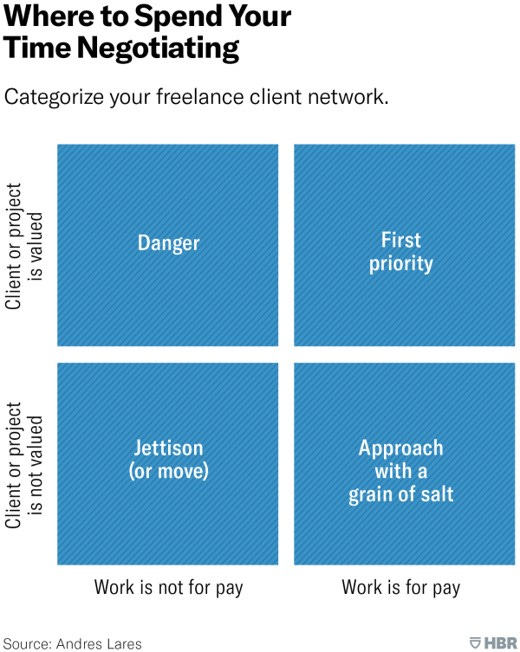 It takes time and effort to find and develop relationships with "good clients". It's also true most freelancers will have to work with a number of "bad clients".
But finding good clients - and delivering excellent work - are in our opinion the keys to freelancer success.